So we are on the final countdown to moving back to New Zealand, only 2 sleeps to go! My days have been spent packing, packing and more packing......it has to be one of my most hated jobs...its one of those jobs that just never seems to end!!
Here's a cute little owl picture I made for my daughter last year...using my favourite material - felt. I sewed the picture together, slightly stuffing them and then hot glued them to the cardboard. It was inspired by a birthday card that she had received....I think my favourite part is the cute little heart balloons. I would love to make some more of these, maybe a project for me over the next month for the baby's room.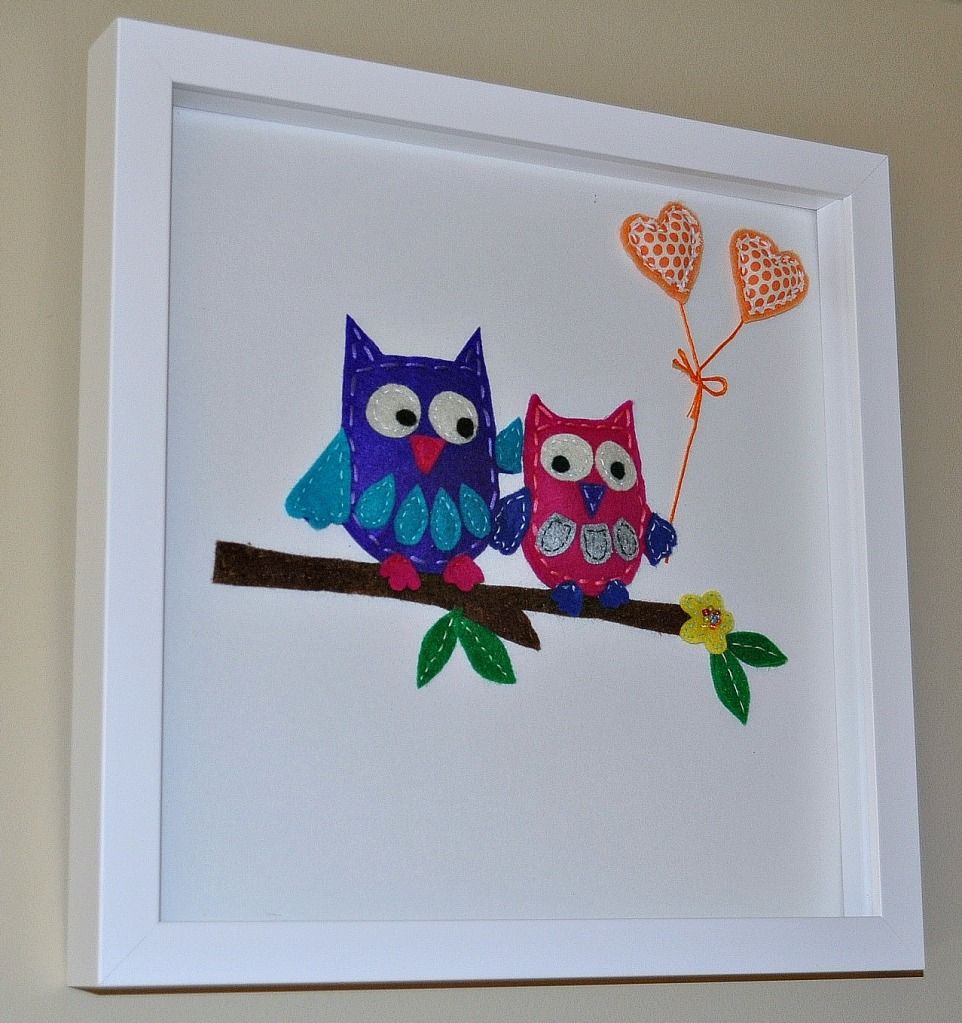 So from New Caledonia, its au revoir from me......I could be offline for a while, we are staying with family for the next 6 weeks until we can get into our house, so internet access will be limited......more time for me to enjoy all the pleasures that my home country has to offer....yeah so happy to finally be back at home!
In the meantime those packing boxes are calling my name again...sigh!