Well there's no crafting going on around here.....everything is in the process of getting packed up ready for shipping back to NZ....hooray!!
I snapped a few shots while I was packing of things I have made so thought I would share these with you over the coming posts.
I made this star last year for Miss4 - I love how this looks hanging up in her room. I think a group of these hanging together would look great. I'm also thinking maybe a mobile for the babys room with little stars hanging at different levels would look pretty cute. I'm not too sure if this star will survive the shift, but if it doesn't I can always make some more.....they are super easy to make and look great.....the perfect little craft project.
These would make great Christmas or party decorations as well.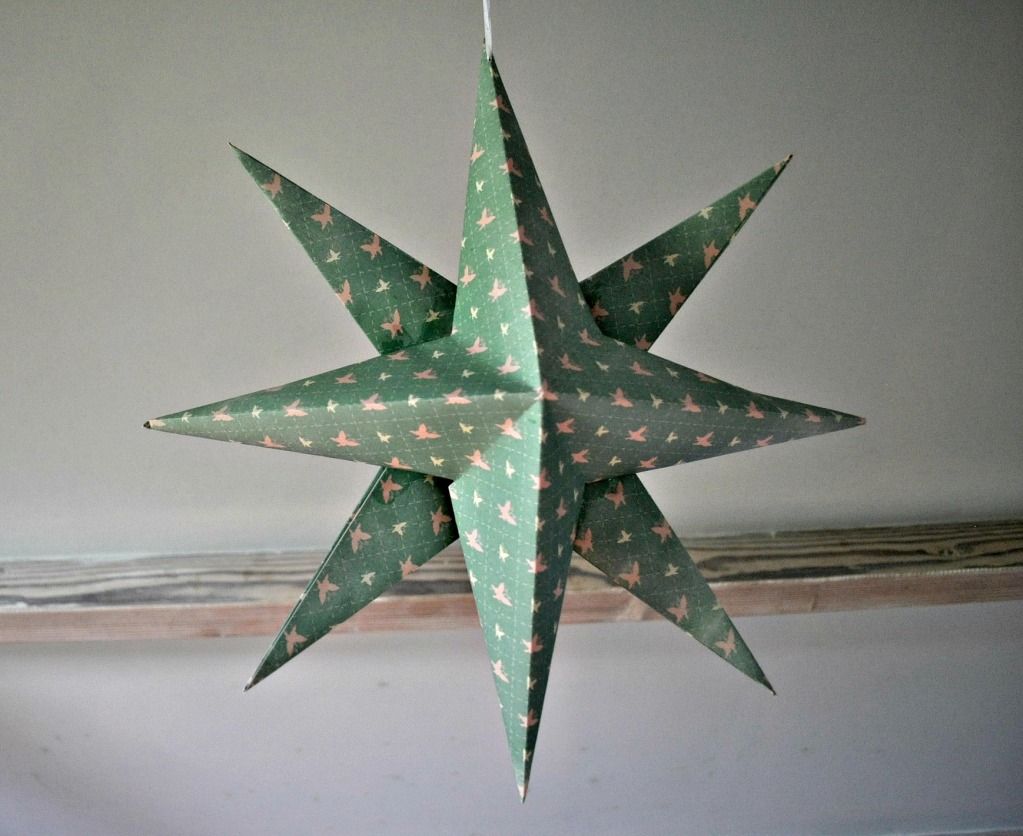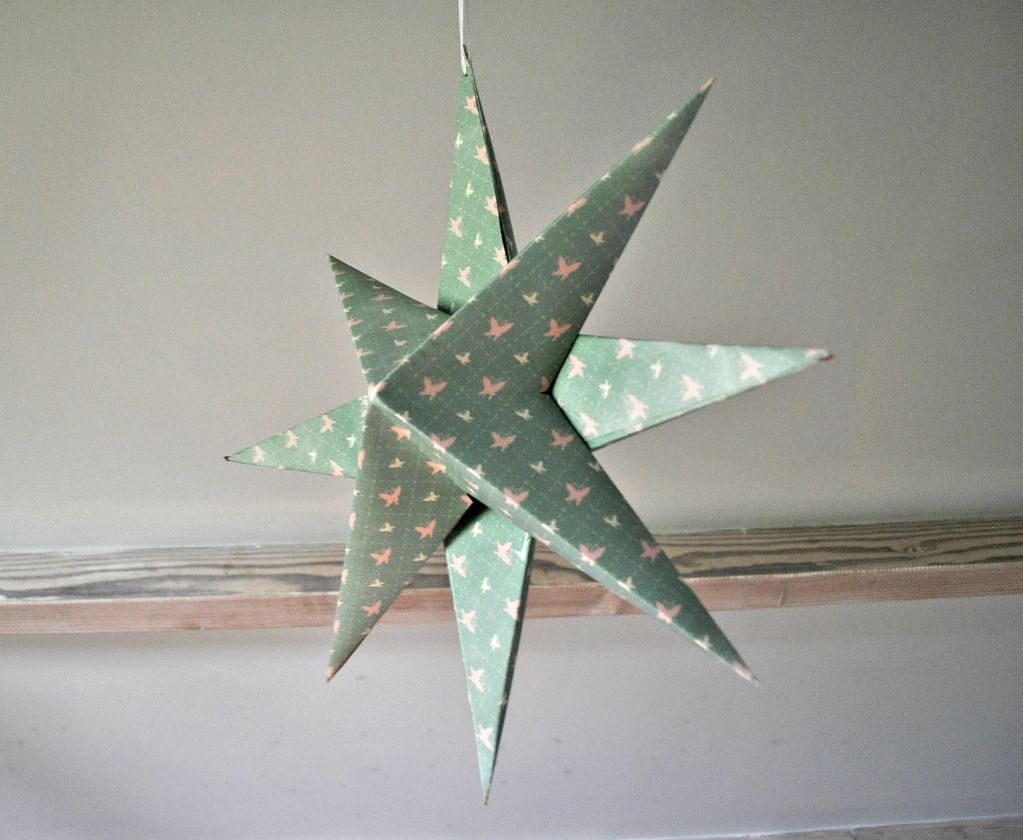 I followed the tutorial at
annekata
, and used two sheets of scrapbook paper which is the perfect weight for making them and makes a good sized star. I definitely recommend giving these a go.
PS: I tried out the new photo editing site
PicMonkey
for these pics, need to have more of a play but it looks like a good replacement for the now defunct Picnik. Hopefully now my photos will look a bit better, they need all the help I can give them sometimes!