So here are the first two hoops that I have made.
The first was inspired by the speckle name hoop I posted on
here
.....I knew as soon as I saw this that I wanted to make one, and its a perfect first hoop to do as you don't need to have any skill, just do crazy stitching everywhere around letters, easy! I really like the way this turned out, what do you think?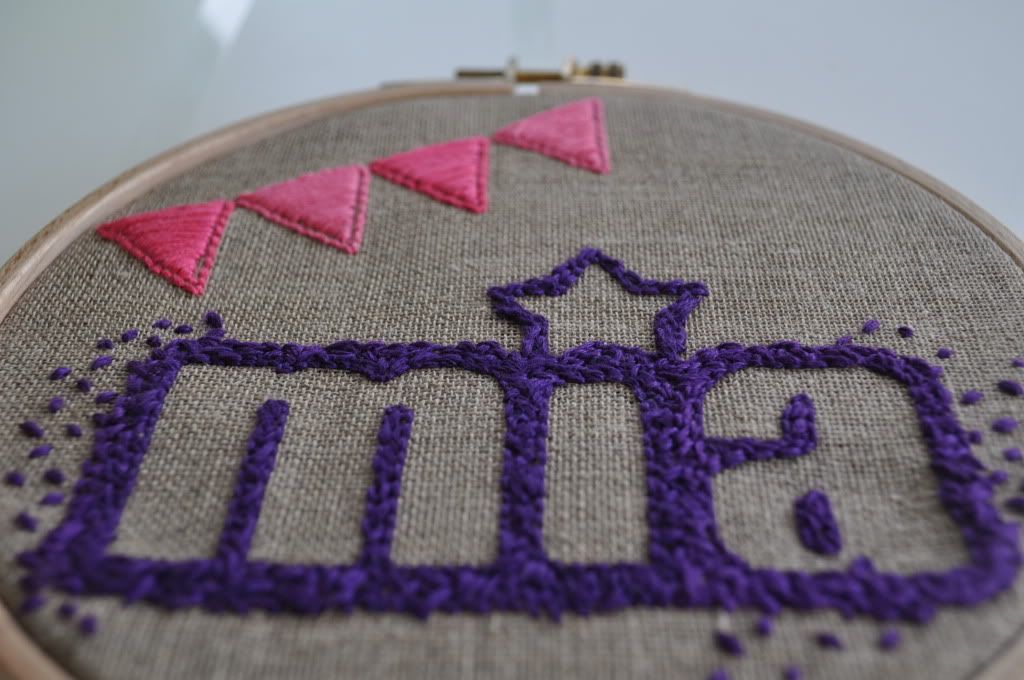 The second one I made after finding a great tutorial over at
Lime Riot
about Felt Embroidery...I had the idea of using felt on hoops for a while but wasn't 100% sure how to do it and this tutorial showed me how! She used fabric glue which I didn't have so I used iron on transfer paper instead. This just helps to adhere the felt before stitching it on. This little hoop is for my sweet niece's birthday...she received a Lala Loopsy doll at Christmas and loves it, so I decided to make a little picture for her wall. Looks pretty cute huh?! I'm now inspired to make other pictures using this method as its easy to do although a little fiddly, uses my favourite material felt, and turns out pretty darn cute. I have lots of ideas floating in my head, just need to get them from there to the hoop...stay tuned!