My latest pinning craze is embroidery hoops....I've never embroidered before but I have just seen so many gorgeous hoops around I couldn't help but start pinning. I finally started my first hoop a couple of weeks ago and now have completed two, bar the tidying up bit at the back of them. I'm really pleased with how they have turned out and am inspired to keep on making them. I love a craft that I can work on in front of the tv...thats my kind of multitasking!
Here are some of the gorgeous hoops that have inspired me: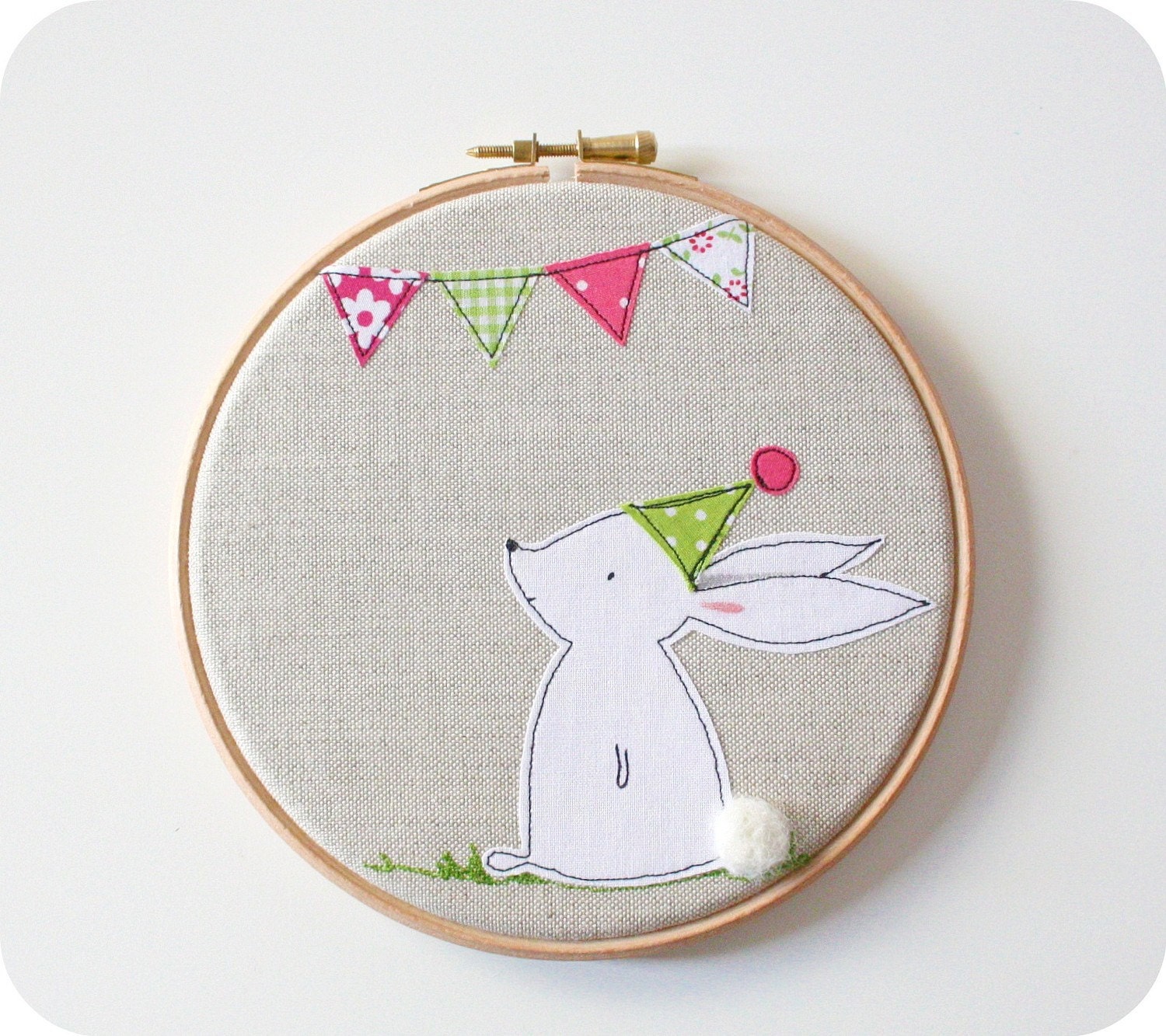 Bunny by pillipilli on Etsy , her work is so gorgeous
They're all so gorgeous aren't they....no wonder I had to go buy me some embroidery hoops and try it out for myself! Next post I'll share my efforts so far, am working on a third one at the moment but not convinced its going to work...we'll see! If you want to see more embroidery hoops check out my pinterest board
here
.