Hope everyone had a great Easter....a pretty quiet one here, Good Friday is not celebrated in New Caledonia and then the boy had to work all day Saturday so it was just like a normal 2 day weekend for us......with the exception of lots of easter eggs, homemade hot cross buns, some sneaky pastries and some gorgeous sunny weather.
Last week I made a couple of birthday cards for my daughter and niece, who are both turning 4 next week. I took my inspiration from these cards that I've had pinned for a while now - I thought they looked like great fun for kids - they're cute right?!
Knowing how great my drawing skills are I went in search of something I could cut and paste instead - much safer that way! I found some lovely vintage paper doll images "Betsy McCall" that looked a treat. I printed them out and played around until I had the right size for the card. Next I added some pretty accordian folded paper for the tutu, added some extra bits and voila a card that I am sure two little girls are going to enjoy receiving.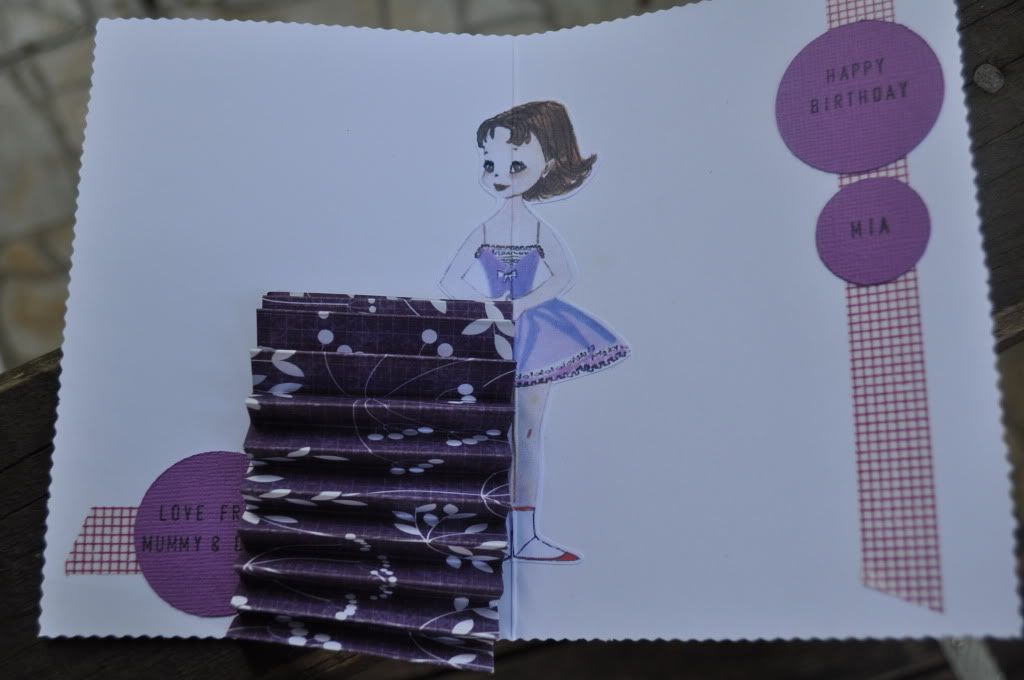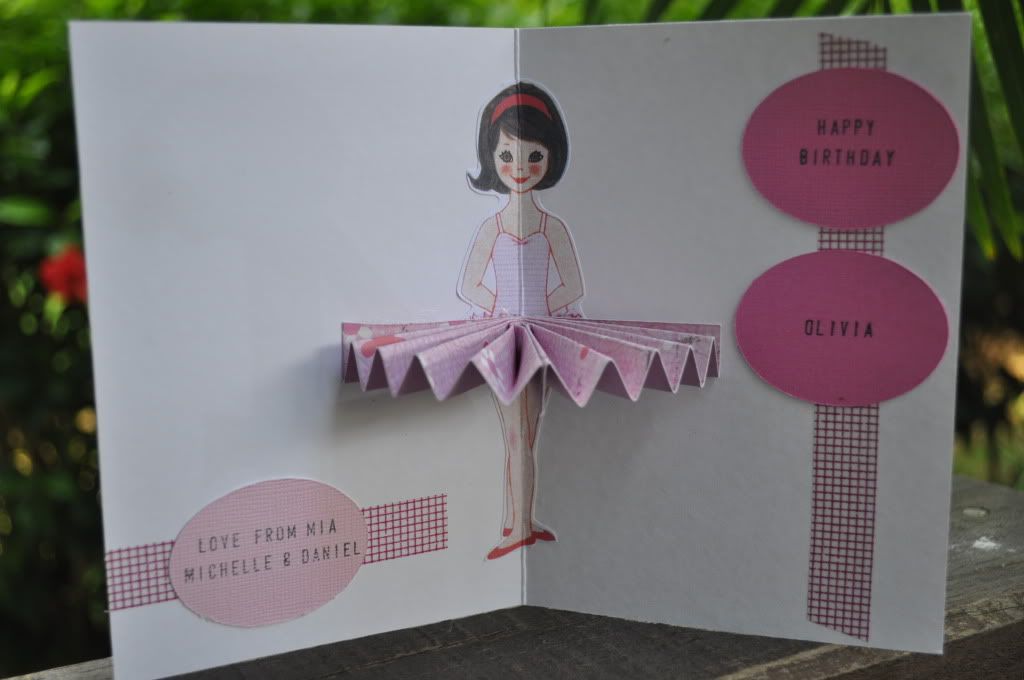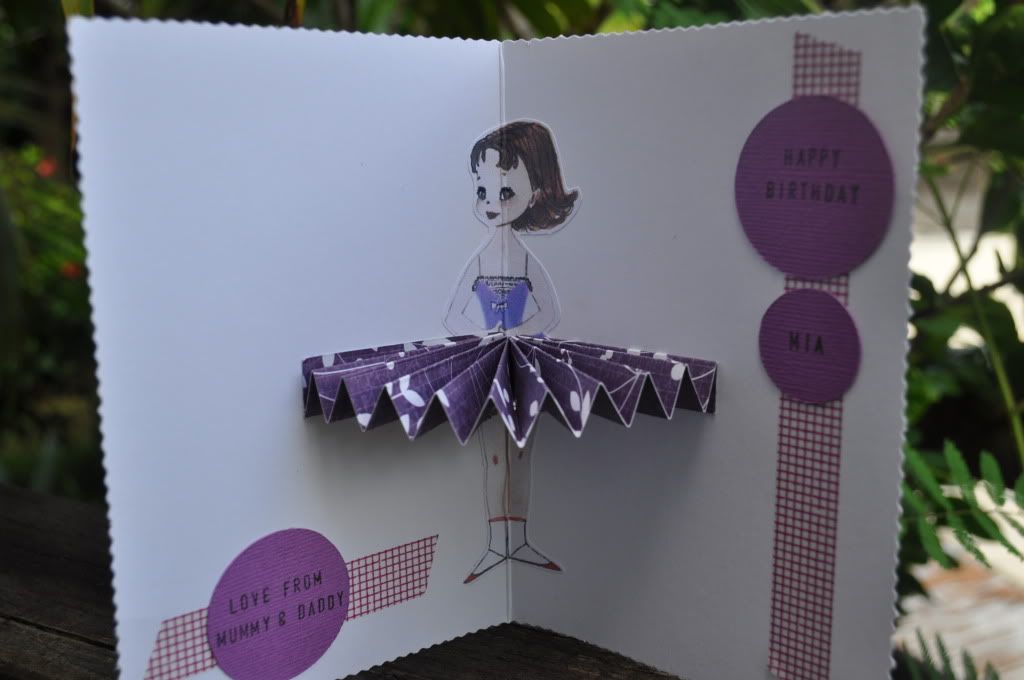 These are the two ballerina images I used:
Purple Ballerina
Pink Ballerina
Michelle